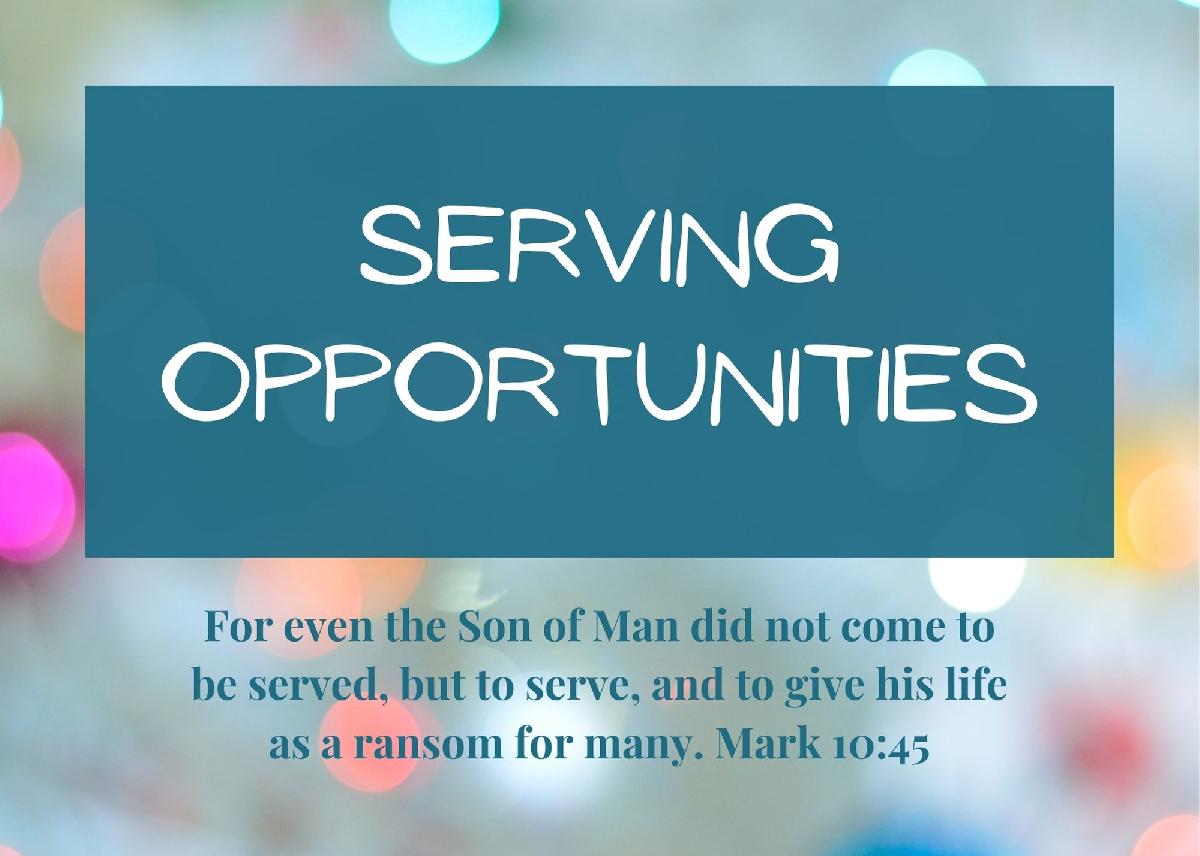 If you call Crosspoint home, let's talk about the different ways you can serve at Crosspoint.

-Children's Area Helpers. We always need more kid's area volunteers to help on Sunday mornings during the service! If you're interested, see Chelsie Wilburn for more details.
- Community Kitchen. Crosspoint serves at the Community Kitchen once a month, every 1st Tuesday at 4pm at Hood United Methodist. We need about 4 people each time. Contact Katelyn Youngsma if you want to help out! *Details on this may have changed due to changes in the program*

- Hospitality. Sunday morning food, greeters, notes of encouragement, and more. Talk to Jessica Sousa, if interested.
- Worship Team. If you play an instrument or sing and would like to join the band, talk to Phil Sousa to get started.
- Counters. After services, we need volunteers to help count the offering. See Joy Weaver, if you are interested in helping.
-Cleaning. We are in need of volunteers to help us keep the church clean. If we have enough interest, we will be able to do this on rotation. See Jake Wilburn if you are interested!
- Other. If you want to serve, but none of these are quite right for you, talk to Pastor Paul. We would love to help you find a way to use your talents and gifts!
Copyright &copy 2021 ChurchTrac Software, Inc.